JetBlue Mint Class Does It Better
I've been flying with JetBlue for a long time, watching as they morphed from a no-frills airline with the best in-seat entertainment, to hawking check-bag fees, extra leg room, and now their very own first class.
This is not a bad thing. In fact, it was somewhat inevitable. As many airlines have consolidated their fleets and cut costs across the board, JetBlue has remained relatively static. Until Mint class debuted in early 2014, the best (non-alcoholic) upgrade you could buy on a JetBlue flight was "Extra Legroom". This also allowed you to board before everyone else, so you would be comfortably seated as all the non "Extra Legroom" passengers trudged past glaring at you, wishing they had your seat. This remains with Mint class, but then again maybe it's some kind of marketing ploy to inspire folks to buy a Mint seat by forcing them to walk by as they board.
(full disclosure: I wanted to review Mint Class and write up my experience, so I emailed JetBlue. They said yes and flew me from JFK to LAX)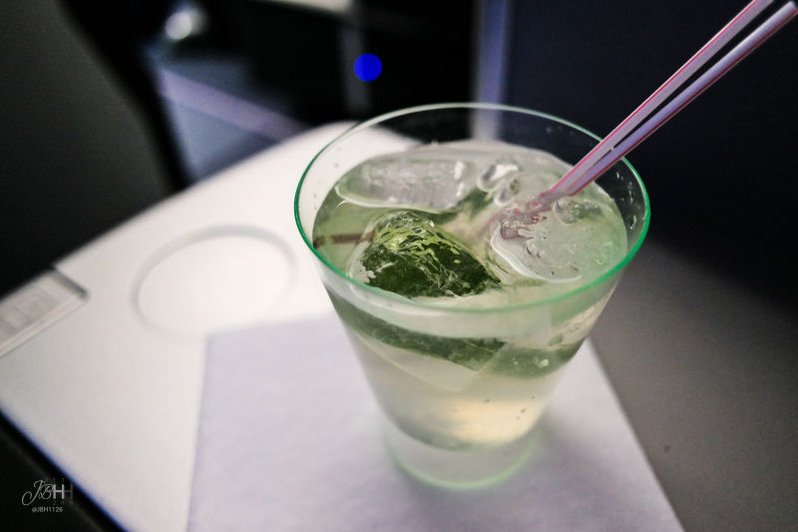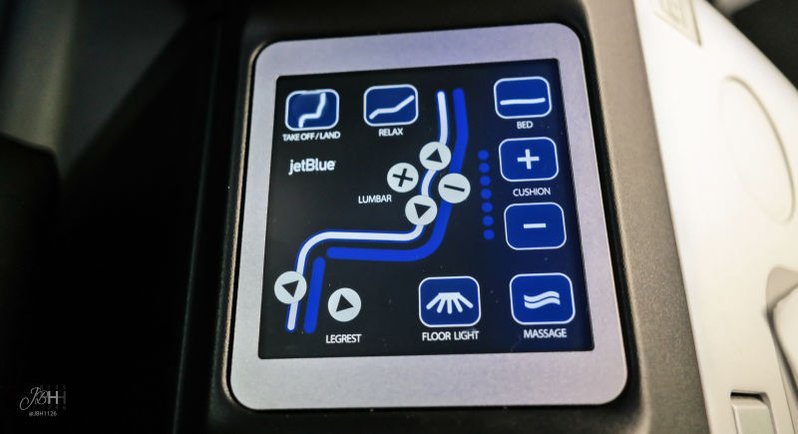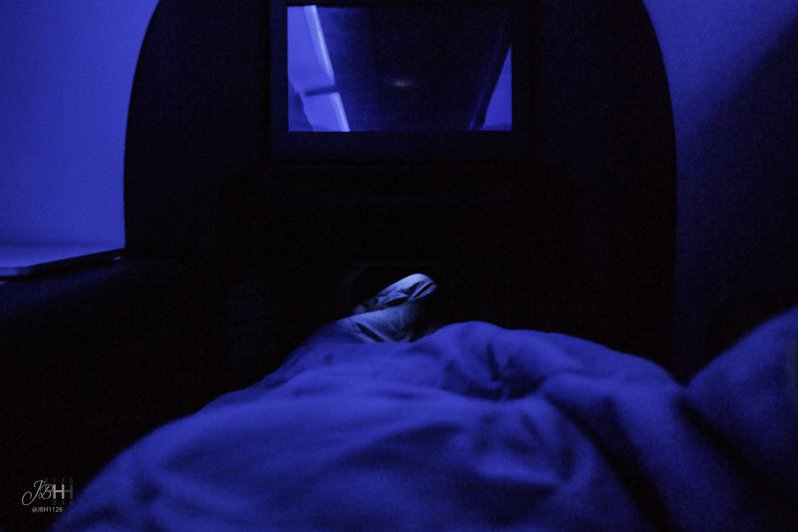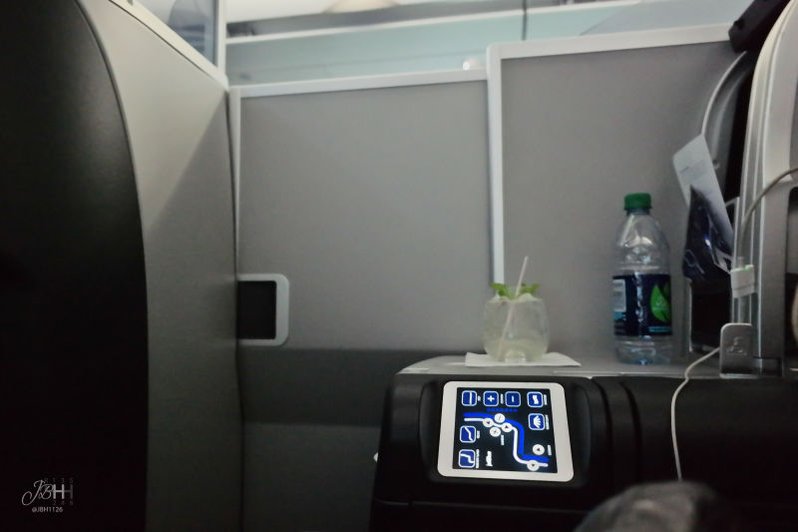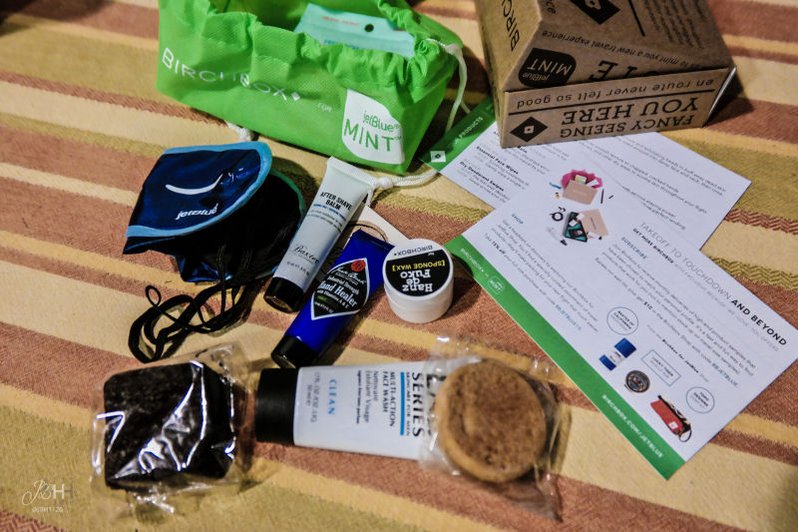 The Mint Experience
The Mint cabin layout has two styles of seats; "doubles" with two seats next to each other and "suites" with one seat alone. The suite has a bit more cubicle built up around it along with a little sliding door which leaves you in semi-privacy from the rest of the cabin. Though the small little sliding door did have an air of "cattle farm" to it, I felt like quite a stately cattle indeed. Comfortably situated in my suite, I watched as the two Mint flight attendants went row by row (all five rows, yes, two flight attendants for five rows) and explaining how the seat works as well as summarizing the menu for the flight before asking if the passenger would like to the signature cocktail, the "Mint" with, or without Vodka. With, please.
The suite had tons of space, like more than some NYC apartments I've seen. Below the large screen there's a little tunnel to put your feet in, I'm 6'2 and I couldn't reach the end of it with my tippy toes when in the normal upright position. There was also a big counter kind of table thing between me and the window. It was vast. I imagine I could rebuild an alternator or carburetor with this kind of space, if I knew how to do that.
With three full outlets and three USB charging ports for my seat alone; I didn't bring enough gadgets. I should have brought more gadgets, then I could have charged them all. There was even the cutest little mesh pocket to put your phone in while charging it.
I was told to choose at least three things from the fancy sounding menu, as they were small plates. From places like Saxon + Parole, Mah-De-Zahr, andBlue Marble Ice Cream, I had to at least try everything. Having dined on all manner of in-flight food over the years from Air India (do not recommend) to Emirates (highly recommend) I can safely say this is some of the best I've had at cruising altitude. The pork terrine was especially delectable, and the scallops made me want a lot more scallops.
Having properly gorged myself on lots of rich and delicious bites and dranka few of the signature cocktails, I was ready to test the sleep-a-bility of my cozy nook. I looked around and said to myself: Engage bed mode. Massage is go.
I also made some sounds sort of like an air lock door hissing and thunking into place, to myself, as the seat became more flat and slid my legs further into what I dubbed "The Blue Tunnel of Vast But Not Infinite Leg Room". Included with the seat was a heavy-ish comforter and a really soft pillow. I fell asleep almost immediately. I woke up as we began our initial descent into LAX, feeling notably rested. The water bottle in my seat was especially appreciated at this moment.
Each Mint passenger is awarded a Birch Box with a bunch of moisturizing and good-smelling things to make sure their Mint passengers smell much better than regular passengers when they disembark. Makes sense. Also a brownie and a cookie, for good measure.
Overall the Mint experience was a very good one. To put it into perspective, a regular seat costs about $190 on JetBlue for the same flight, a seat in Mint class can be had for as little as $599, whereas the closest competition you'll get on Delta or American Airlines will cost at least $1300. This is a very good deal. What began as a JFK to LAX-only service has already expanded to SFO, with promises of Mint planes landing in more cities on either coast throughout 2014.
Keep up with JBH on twitter/instagram