Renault 5 Turbo: Mr.Turbos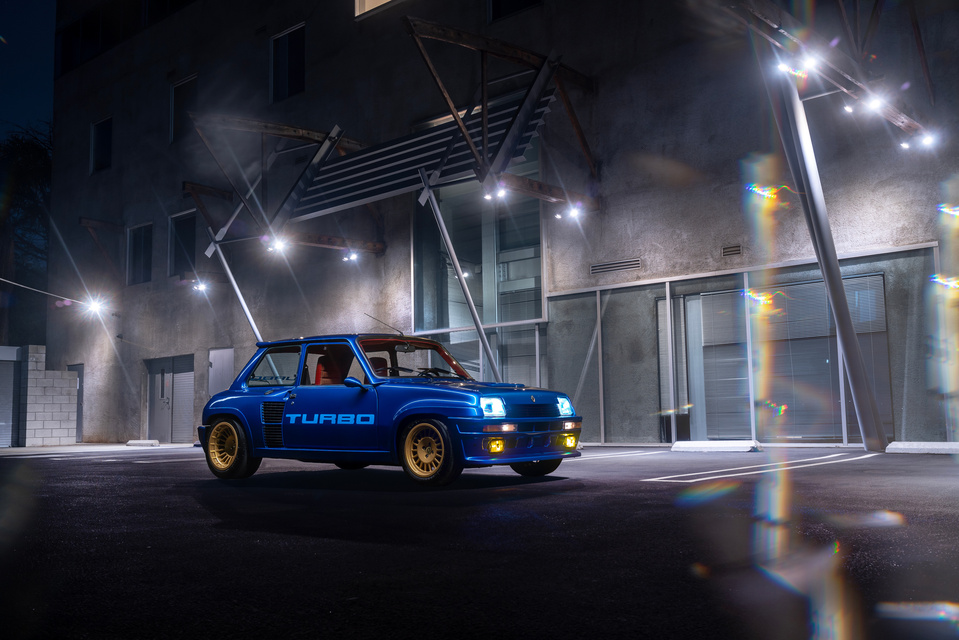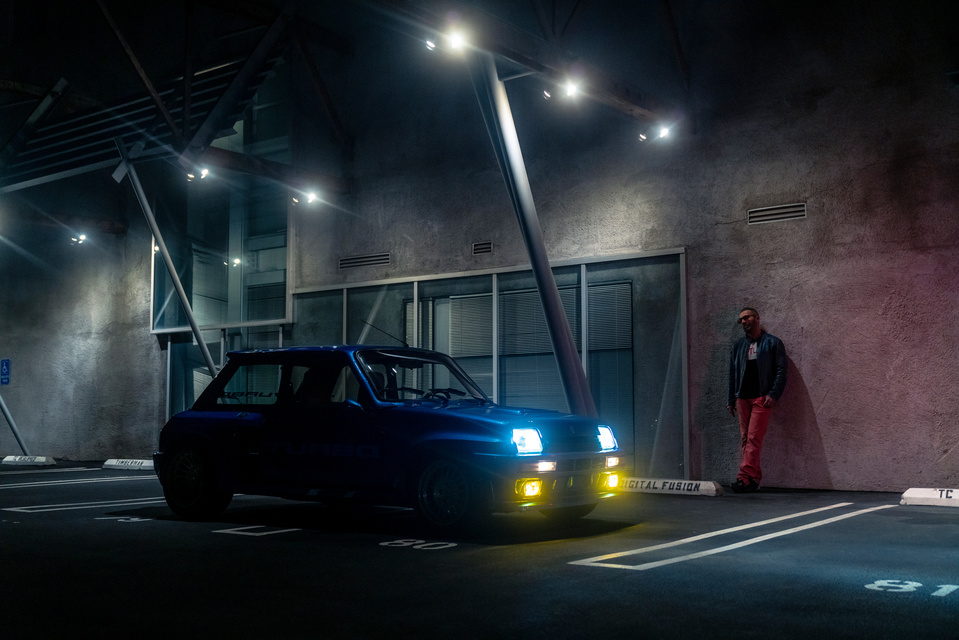 The auto repair shops scattered across Los Angeles come in many shapes and sizes, with many different specialties and feel. But they all have one thing in common.
From the polish and sparkle of big dealership service departments to the greasy speed shops, auto fix-it joints are a reliable source of oddball mechanics, oddball cars, and oddball car owners. I especially gravitate toward the places with oddball imported vehicles. Last year I was driving past one of my favorite places, a shop where I've done some business on my cars over the years, when I spotted a brilliant blue Renault 5 Turbo sitting just outside the bay.

Detour required: I had to go in.
I pulled over to say hello, and get whatever info I could on this boxy beauty. The head mechanic, Frank, a friendly guy who loves to share a good canyon driving story, was happy to tell me a little about the car and let me snap some photos, but told me I'd have to approach the owner by myself. Fair. I posted a photo of the car on my social media and within a day or so was in contact with the owner. Enter Khaled Mounir, aka Mr.Turbos, a gregarious Egyptian who truly loves forced induction.
It took a few months for Frank to put the car back together, but finally on a chilly December evening the pieces all fell into place. The Renault was shining bright and Mr.Turbos was in fine form. While we spent a few hours shooting the Renault and hanging out, I asked Mr.Turbos some questions about his pride and joy.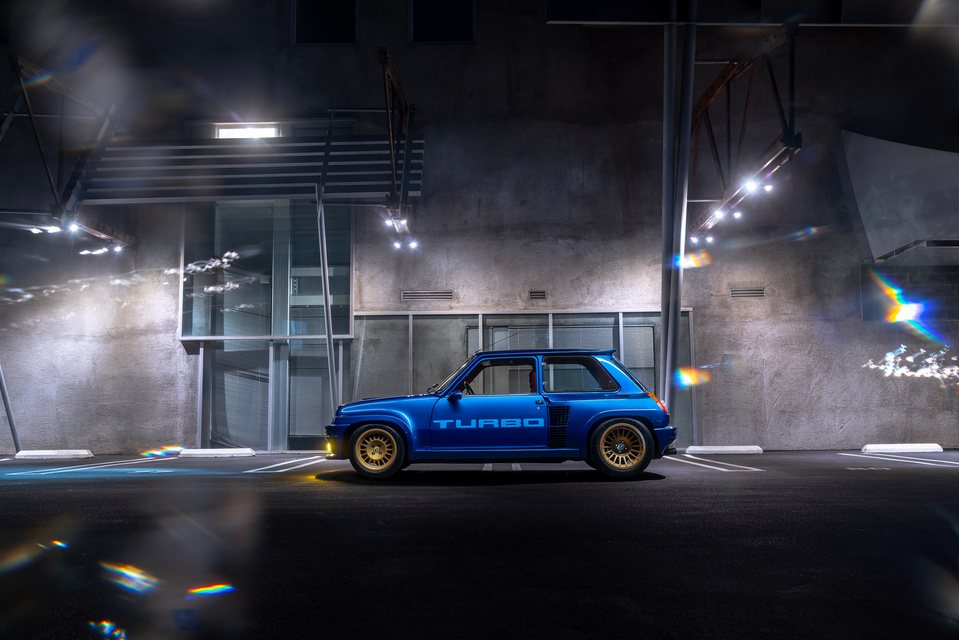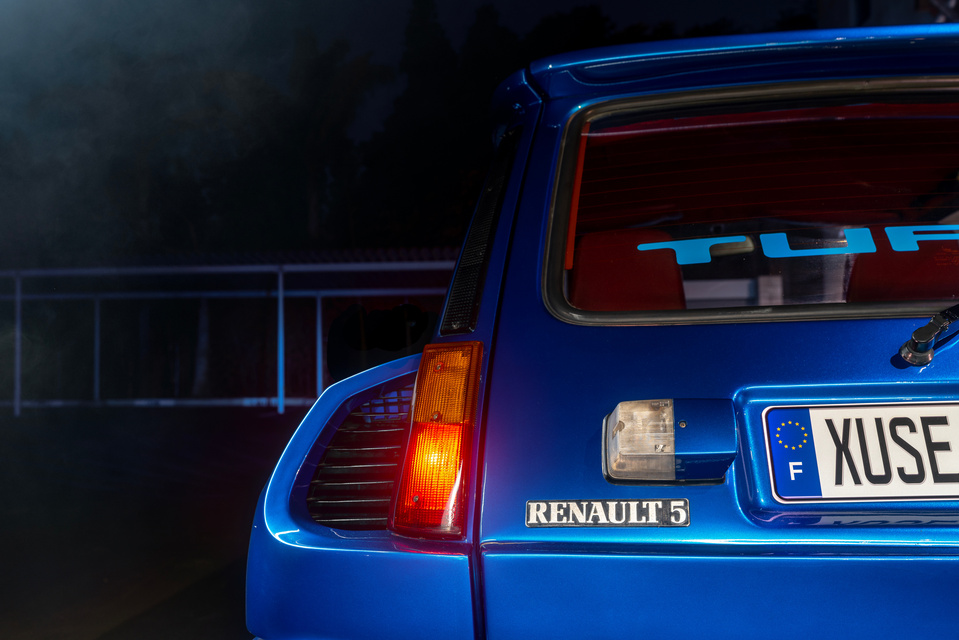 What is this car?

This is my 1981 Renault 5 Turbo 1.
How did you find this car?
I found it on an expired auction listing here. I traced it back to the it's original auction house in the US. They were kind enough to provide a lot of information about the car, and eventually put me in touch with the owner who is a known Vintage Race car driver and collector from Ontario, Canada.
What can you tell us about the previous history of this car?
I grew up in Alexandria Egypt and I used to watch the International Rothman Pharaohs Rally, which made me love racing and race cars. Look at that video clip, it's insane. At that time the Renault was a popular and somewhat cool economy car. The Renault 5 was their cheapest and smallest, think Ford Fiesta. The Renault 5 Turbo, which I had only seen in Egypt once, was something you could not mistake for any other Renault.
I have always owned a Renault 5 Turbo in some form. When I was 8 years-old playing with my Majorette models growing up in Egypt, I took a lot of pride in my collection of die-cast cars. I can't tell you how many toy Renault 5 Turbos I went through. It was probably the one car model that I played with the most, and purchased multiple times. The previous R5 Turbos had too many kilometers on them, and needed a rebuild. I used to take these toys and walk for a few kilometers with my cousin, Tamer, driving our Majorette models on a concrete wall separating the sidewalk from the tram tracks. This kind of driving put so much wear and tear on the chassis and suspension, besides a few bangs here and there the car would be expired in a few weekends under my ownership.
Fast forward 10 years, I moved to the US, where most people have never heard or seen a Renault, let alone a 5 Turbo. I was driving my 1988 SAAB 900 SPG, another one of my dream cars, on the loop parkway in Long Beach, NY. I saw a yellow Renault 5 Turbo merge onto the Parkway so I started chasing the guy, but he was going way faster than I wanted to go. We went over a short bridge at the end of the parkway and once we arrived at the end, he vanished on a side street. But it got me thinking.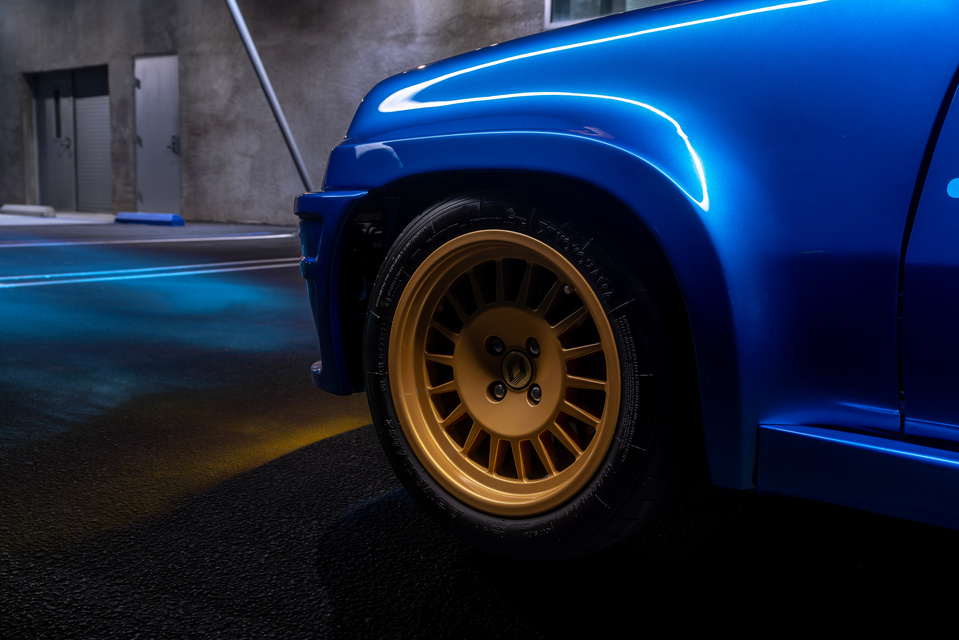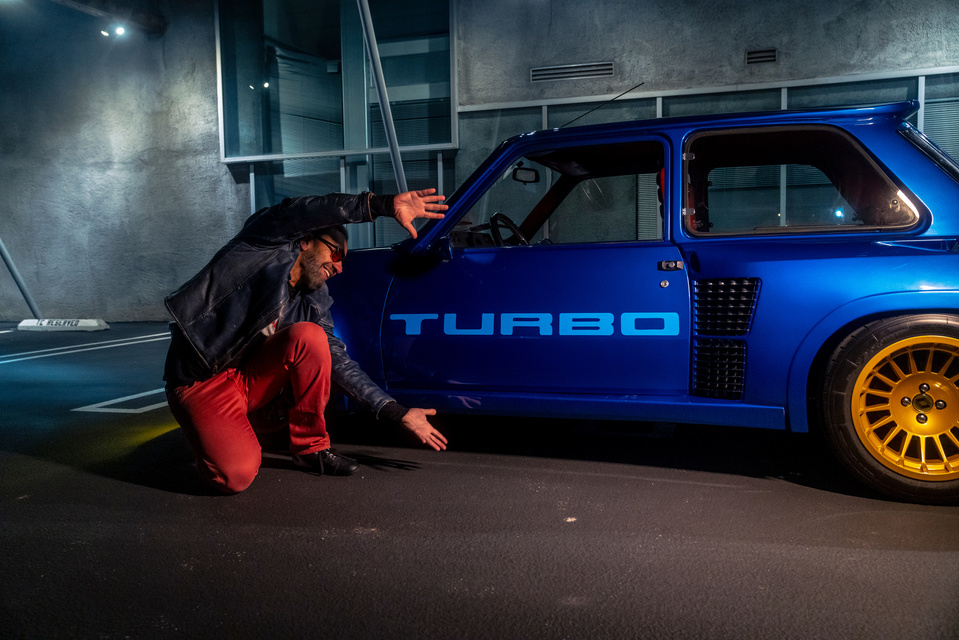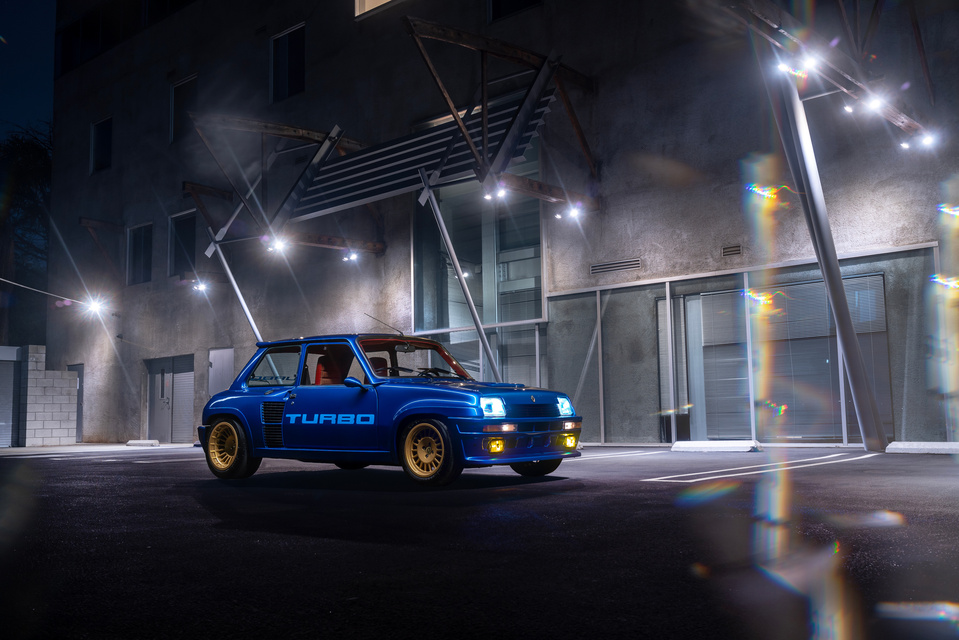 In the early 2000s I went to a huge three day European car show in Carlisle, PA, and I saw my third ever Renault 5 Turbo in person. It was the only car I would have wanted from that show, but obviously I couldn't have it. So in 2010, with the help of the internet, I started searching. And like anyone who tried this search before, there was nothing for sale. So in 2019 I started looking into importing one. So hours of searching went into this process.

I knew for sure that I wanted a Turbo 1 and not a Turbo 2. Why? Because it was the real deal. It's what the designers wanted at Bertone, not what the bank wanted at Renault after reviewing the cost of the Turbo 1. The Turbo 1, which I like to just call Turbo, has a whole different interior and cockpit. The Turbo 2 used the standard base Renault 5 model seats and dash. The bucket seats, the race inspired dash, the instrument cluster packed with racing gauges that keep the driver in tune with their engine conditions, it's all perfect. The exterior also had lighter aluminum door and roof versus the steel version on the Turbo 2 from the base 5 model.
This specific car was completely restored and rebuilt in the UK by John Price Rallying (JPR) in 2014. It was then auctioned for the first time and imported to Canada in 2015. I had all the records and photos of the build, and I had Steve Price, owner of JPR do a PPI on facetime with the classic car dealer shop in Ontario, Canada. The previous owner barely put 1000 kilometers on the car. Apparently it was kept in a climate controlled private storage.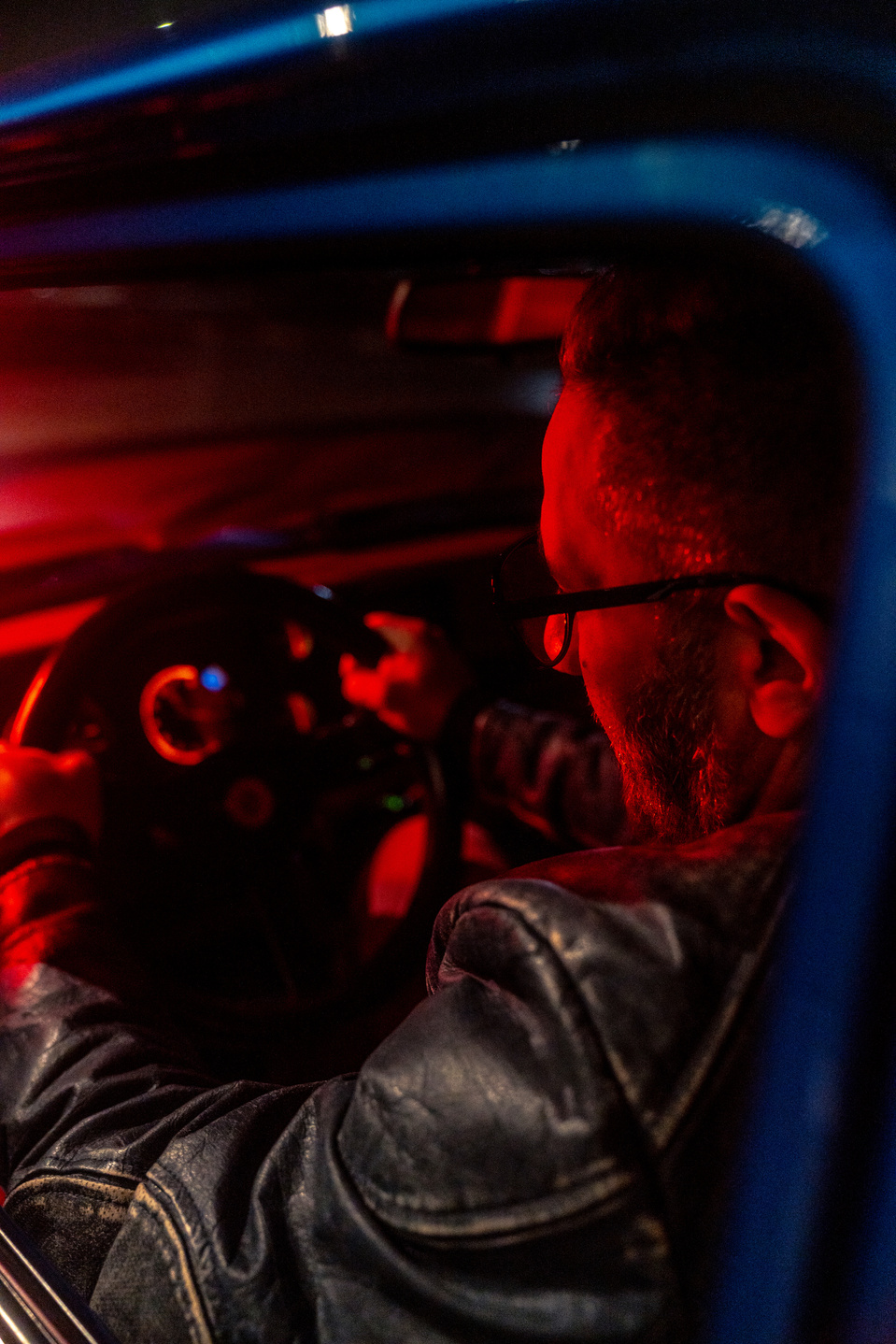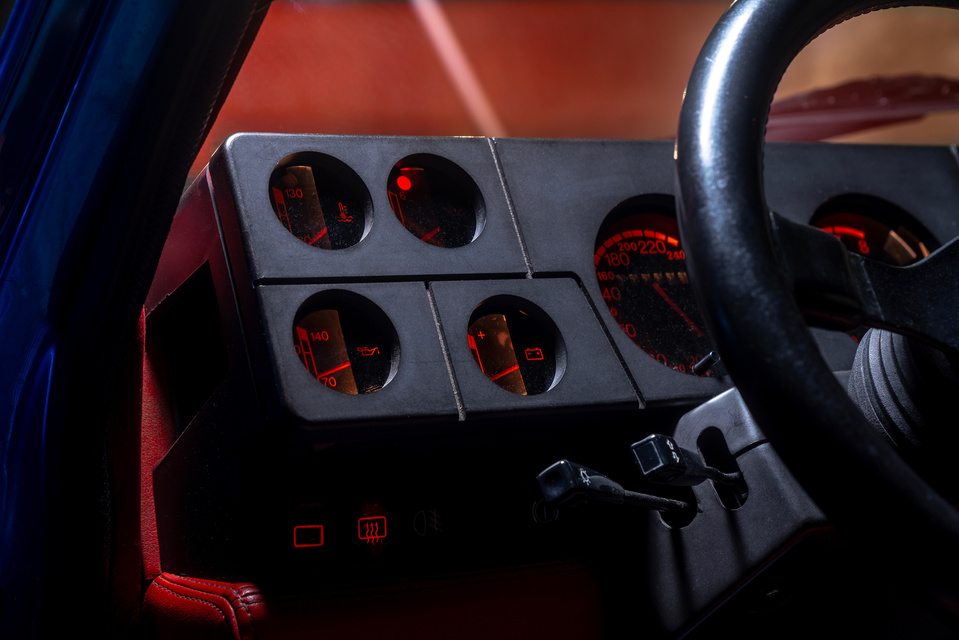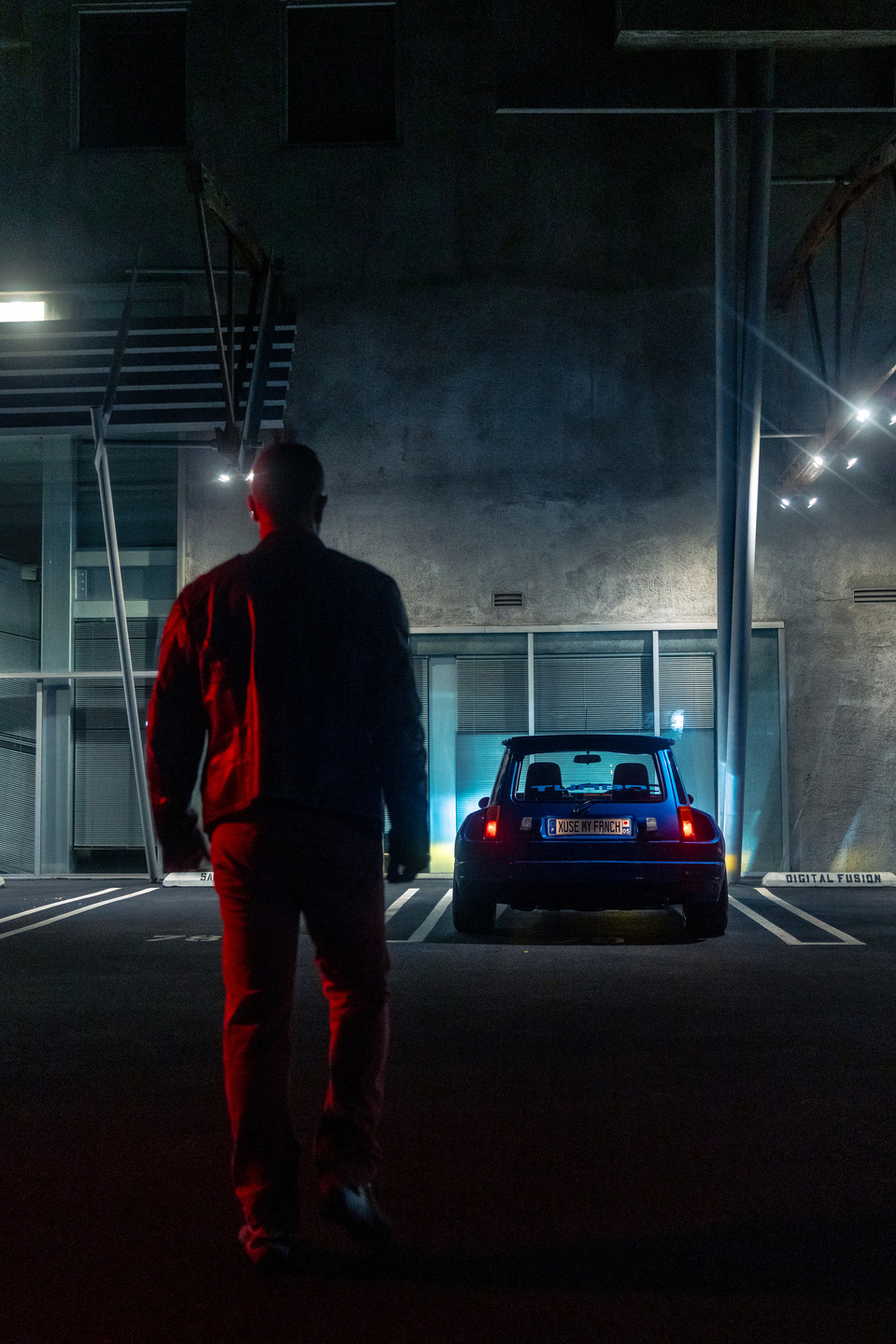 I always thought I would want a red Turbo 1. Typically they come with red seats and blue carpet, but I was not sure about the red on red combo. I also like the idea of white on the Turbo 2, which usually has a tan interior, but I am very happy with blue. If you take a closer look, you might notice that my car was originally red. The story goes that the original owner was contracted in another country for work and asked his friend who has a bodyshop to paint it while he was away. When he returned, the car was painted in the Renault Cosmic Blue over a red interior. I think it works.
How does this car fit into the "Mr.Turbos" ethos?
How does it not fit? Every car I have ever owned is a turbo. SAAB 900 Turbo, Porsche 911 Turbo and The Renault 5 Turbo. If money and availability were not an issue, this Renault should have been my first car. To me "turbo" is about something that is surprisingly fast and exceptionally stylish. So far turbos have done that for me, and this 1981 old-school 1.4 liter single scroll angry bee is probably the most beef you can expect from a little old guy. It's like Jackie Chan with the best special effects and sound effects.
Were there any unexpected surprises after you bought the car?
Oh. Yeah. Some were simple and some were serious. Getting high on fuel spillage from the gas cap in the Malibu canyons was the funniest. Hearing the engine knock going up Angeles crest Highway was the scariest. Oil leaks from the main seal were the most annoying. Then the big cloud of smoke two blocks from my house after a day on ACH, that was the most painful.
Three months later I finally found a shop and a mechanic that I could trust, and nearly seven months later, the car is finally back on the road. The whole block was rebuilt and we replaced a countless number of faulty parts. Thanks to Neil Donkin from New Jersey, who is the contact point for 3S Development in the US. Without his tremendous help getting parts and technical information, this car would still be in the shop. Also thanks to Frank from Star Automotive for not letting one detail get overlooked in this rebuild.
Do you have any future modification plans?
Already done. The car came with a larger intercooler, Tour de Corsa cams, and Devil exhaust. Supposedly the combo is capable of upping the power from the factory 160hp to 210hp. I can tell you, whether it's the light weight or the extra power, the car feels pretty fast. The only thing I have done is lowered the car and added wider wheels and tires. The rear was lowered with lowering springs at the same factory rate, and the front was lowered by modifying the two torsion bar mounting points.
The wheels are Compomotive Renault 5 Maxi wheels, 15x7.5 and 16x9.5. They were imported from the UK and powder coated locally in gold. The future plan is to get the same style wheels custom forged for weight savings. The tires are Yokohama A052, just about the stickiest street tires I was able to find. Now this was not as simple as it sounds. It required a lot of trial and error to get it right, and some body and wheel well modifications were needed to clear the wider tires and wheels in the front.
Something I was not told ahead of time by Renault 5 Turbo experts, or the wheel company when I was asking about lowering options, was that every lowered Renault 5 Turbo has had these same body modifications completed to fit the front wheels and avoid rubbing. I also just updated the sound system with a newer head unit that matches the dash light, and some better door speakers. Currently the car is in the body shop getting some minor imperfections worked on by The Randy, from Dream Autoworks.
What's been your favorite memory with the Renault so far?
Delivery day. The day it came out of the truck and I took it for a spirited spin in the neighborhood, then driving into my garage. Just looking at it. This was the first time I drove the car, and every subsequent drive I take in this car just wins me over more and more. I can tell you that the other turbos in the garage are very jealous, but I'm doing my best to keep them all happy
The memories are piling quickly. I get thumbs up everywhere I drive in this car. Questions and smiles from everyone, men, women, children and all. The best one is my 10 year old son asking me to take the Renault wherever we go. He says it's favorite car, and how he loves the interior and design and sound of the car. He even bought me a brand new classic Majorette Renault 5 Turbo, identical to the one I played with as a child.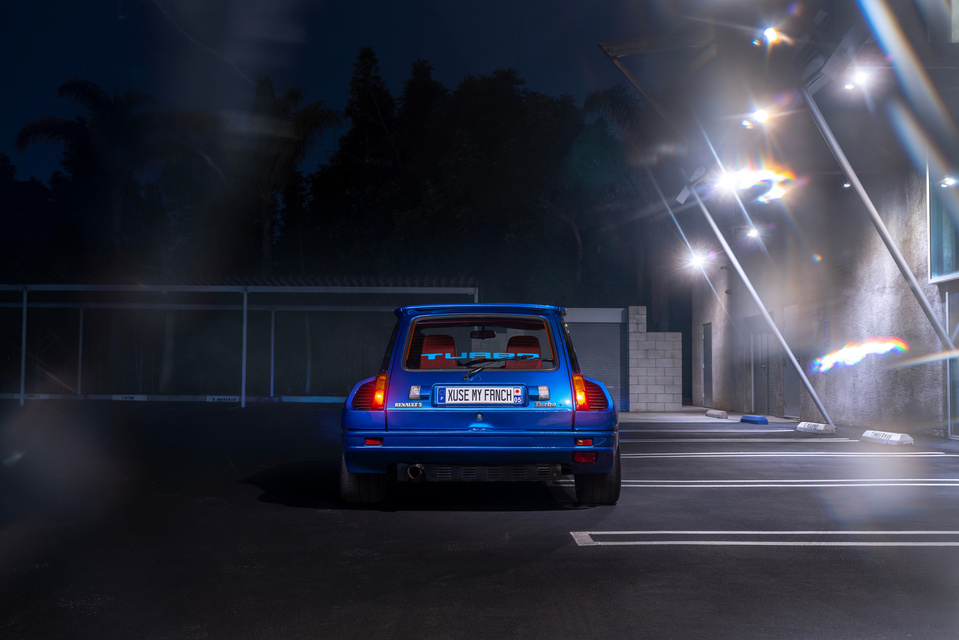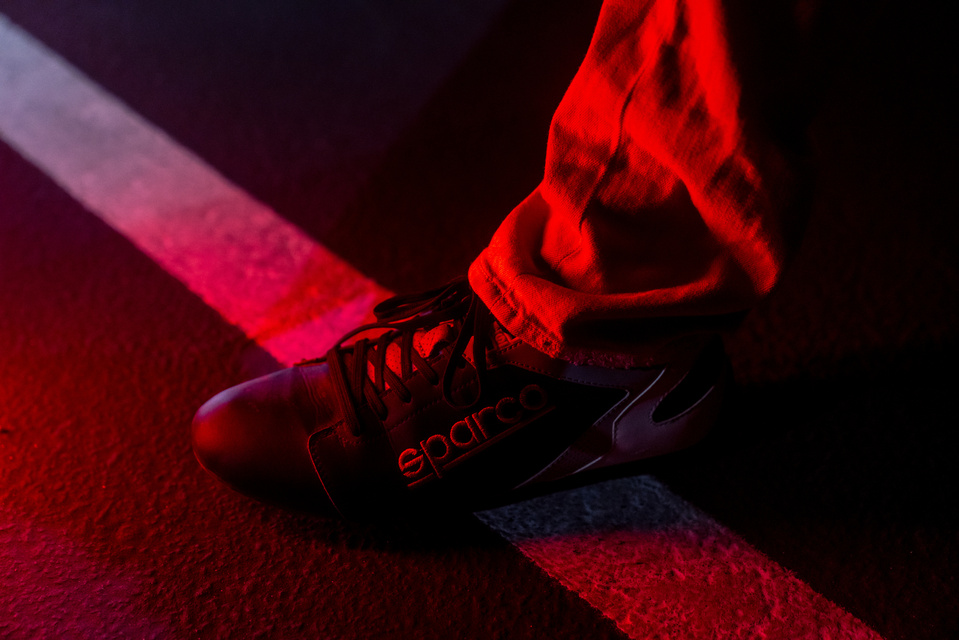 How does driving this car make you feel?
Like I'm living my childhood dream.
How do people on the street react to it?
Nothing but positive attention. I mean every one of every age and gender loves this car. From a two-year-old to a one-hundred-year old, The funniest one was a guy on a small strange looking motorcycle pulling into Erewhon Parking lot in Venice to look at the car. The car was parked in the lot and I was sitting on a bench 15 feet away, not directly in front of the car. The guy started walking around the car with his professional looking camera and he suddenly screams, "Who is the owner of this thing? And how massive are his balls?!"
I had to hold my laughter so he wouldn't spot me. I wanted to watch more of his hilarious reactions. I was going to wait till he calmed down to talk to him or until he left, but he eventually found me sitting and asked a few questions. He said a few kind things and left on his very small motorbike.
Does your family enjoy the car as much as you do?
I think my son is excited about learning how to drive stick shift. Every time I take him to his soccer practice he asks if we can take the Renault. He sometimes shifts for me while I press the clutch. I hope one day this will be his car, but he will have to earn it, and respect it. He is already enjoying playing with my Radioshack Renault 5 turbo R/C car. We might modify the R/C to look just like the actual car.