The Secret to Formula Drift Is Smoothness and Finesse, Not Violence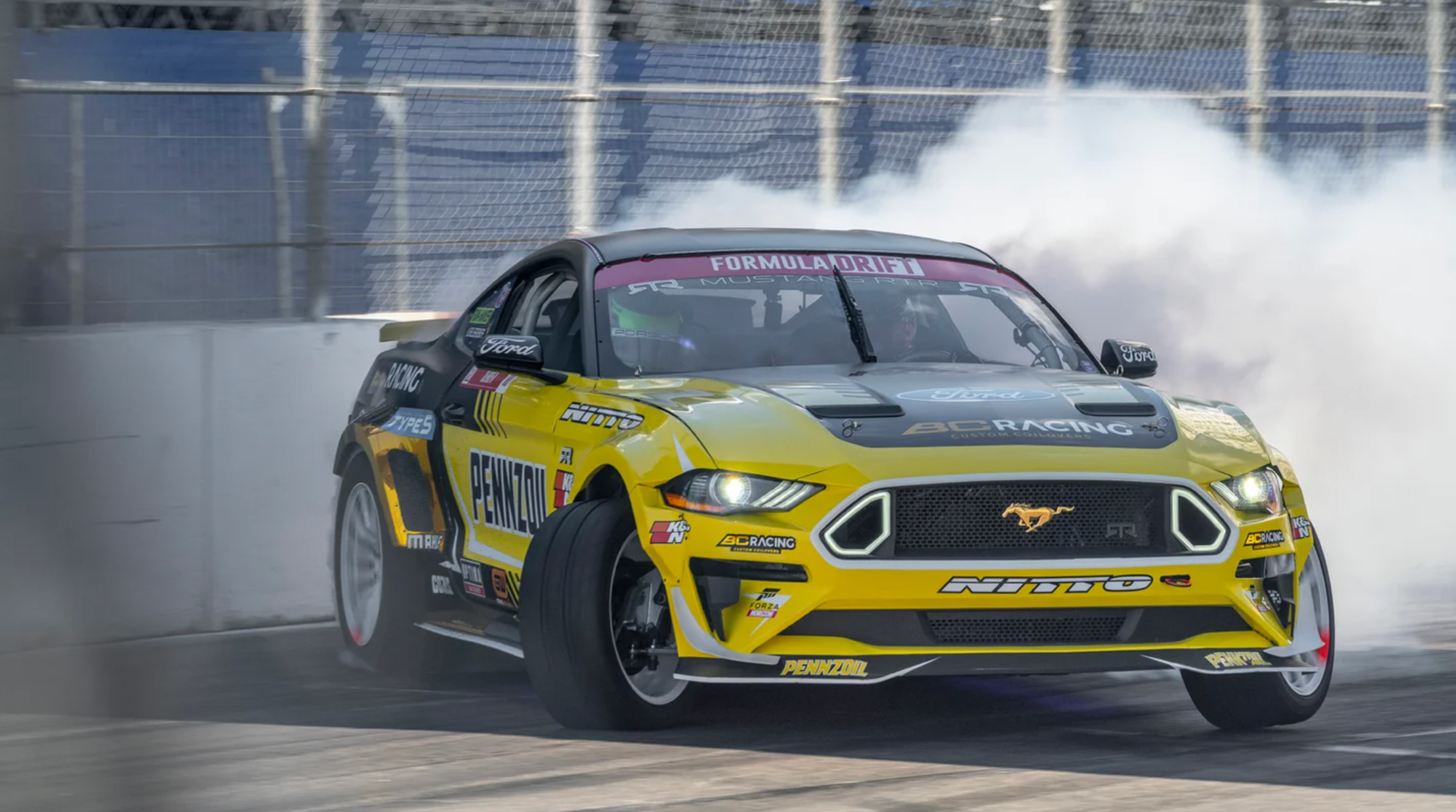 Formula Drift descended on Long Beach, California, last weekend for the first event of the 2022 season. And it's a special kind of racing series. It's loud, it's smoky, it's wildly entertaining to watch, and it's not even remotely about the fastest time. It's about technique, style, and fun. And from the passenger seat of one of the drift cars, I cannot stress that last one enough.
The Formula Drift series isn't like other events, where all the cars are tightly homologated versions made to look loosely like the road car they're based on. In most cases, Formula Drift cars start as a shell. Then they are built out or fabricated to handle the power and—of course—to go as sideways as possible.